What else can be said that hasn't been already. Schatz won the Series Title for the ninth time in 2017 and will look to hit double-digits in 2018 as he strives for Championship number ten. Schatz will embark in his 22nd consecutive season as a full-time World of Outlaws driver in 2018.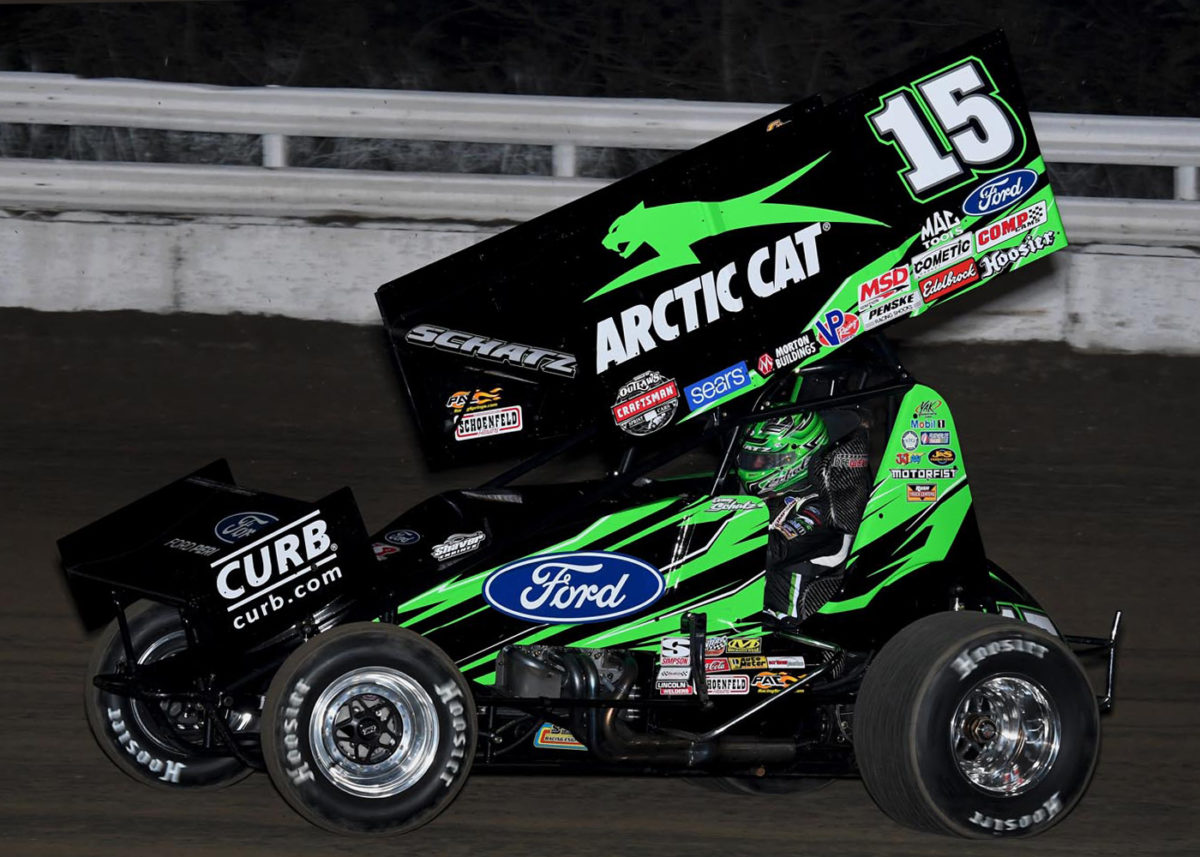 2017 will be the 21st season for Donny Schatz on the World of Outlaws Craftsman Sprint Car Series tour. He is the longest continuously running driver on the tour today. The 1997 Kevin Gobrecht Rookie of the Year Winner has 231 career wins and eight series champions, including the most recent in 2016.
The North Dakota-native has become the most prolific driver on the tour, as well as the third winningest driver in series history. In 2015, Schatz put together the best season of his career, which included 31 wins, a ninth Knoxville Nationals title, 60 top-fives, 70 top-tens, five quick time awards and no DNFs. When the dust settled on the season, Schatz took the championship with a commanding 544 point lead over Shane Stewart. Schatzís record season tied him with Steve Kinser for third most single season wins.
In 2016 Schatz was still the man to beat, as he amassed 25 wins, 60 top-fives and 77 top-tens with five quick time awards. Schatz was not always given the perfect scenario, but his series 11 KSE Hard Charger Awards was telling that he could start from anywhere and still be in contention.
In total World of Outlaws Sprint Car Series championship wins, Schatz is second only to Steve Kinser.

PHOTO WOO
Previous Racing History: Donny Schatz was the 1993 WISSOTA Sprint Car Rookie of the Year and 1996 WISSOTA National ChampionÖ Has won the Grand Annual Sprintcar Classic in Australia twice (2001 & 2002)Ö Schatz is seven-time winner of the $50K to win Sprintcar International at Parramatta City Raceway in AustraliaÖ Has won at least one race in Australia every year since 1999Ö Schatz is an eight-time Knoxville Nationals winner.
"As a kid when I sat in the stands I wanted to be an Outlaw. You dream big as a kid. When I first came out here, to be able to do this, things were a lot different than they are today. You looked up to all the people that were here. There were a lot of great drivers. The people who ran the series, it was a place that you wanted to fit in and wanted to be part of in a major way. Why is that? I guess itís just in your blood. Itís a very competitive thing, and youíre racing so much that you get engulfed in it. You donít even have time to even think about not being part of it until someday maybe youíre not part of it. Twnety years later, Iím still here, still have the same passion for racing, and Iím happy to be part of the series and what it has become."