all press reeases courtesy of the World of Outlaws worldofoutlaws.com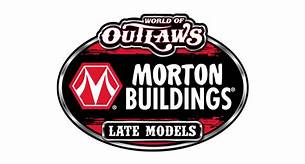 WOO LATE MODEL SERIES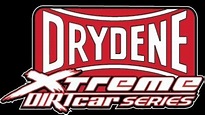 xtreme dirt car series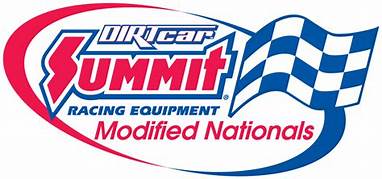 summit modifieds hell tour

summit modifieds hell tour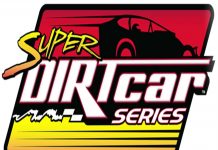 super dirtcar series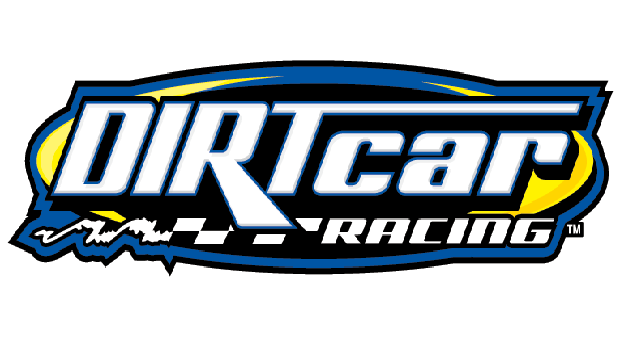 dirt car racing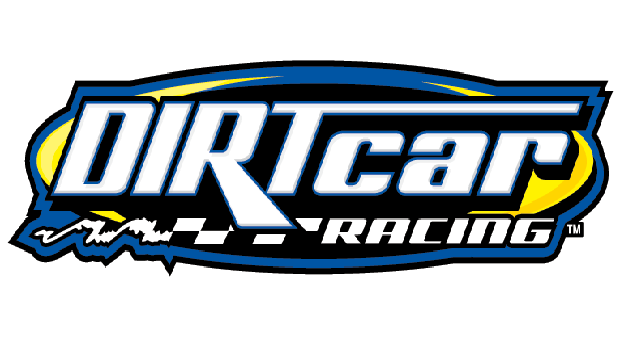 dirt car i racing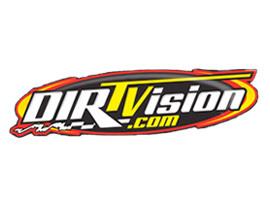 dirtvision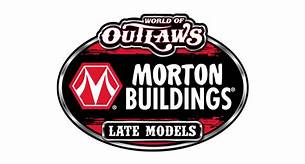 WOO LATE MODEL SERIES


YOU'VE GOT MAIL: Moran Reflects on Successful 2021 Campaign, Shares Excitement for 2022 Ventures

The Dresden, OH driver scored four World of Outlaws Late Models wins in 2021

BARBERVILLE, FL – November 30, 2021 – Devin Moran's journey through 2021 is one he'll never forget.

During his 75-race campaign, the Dresden, OH driver found Victory Lane four times with the World of Outlaws Late Models and 14 times overall for the year.

As he looks toward the 2022 season, only one word could describe 2021 to him: Fun.

"Obviously, it was a lot of fun," Moran said. "To go out there and have the success we did, it was a lot of fun to go out there and have a lot of good runs."

One of his four Series wins came during the World of Outlaws return to Bristol Motor Speedway for the Bristol Bash. "The Mailman" passed Ricky Weiss with less than 10 laps remaining to score the $25,000 victory.

The sword trophy he earned at "The Last Great Colosseum" meant more because it's a milestone his family had yet to accomplish.

"That Bristol deal was pretty cool," Moran said. "It was the first time going back to Bristol since I think 2002, and that's one event where my dad [Donnie Moran] didn't get a win. To get that win at Bristol and get that sword was an awesome feeling."

While those fun victories in 2021 are something Moran won't forget, he's already looking ahead to 2022. He hasn't cemented his 2022 schedule yet but does have a starting point. He'll join the World of Outlaws when they open the year at Sunshine Nationals at Volusia Speedway Park in Barberville, FL, on Jan. 20-22.

"People just keep on coming out with these big-money races," Moran said. "I don't know what we're going to do, but we're going to go down to Speedweeks, Volusia, East Bay, and Volusia, and then we'll just kind of see how it goes on from there."

Sunshine Nationals Tickets: CLICK HERE

Despite not having his schedule nailed down, the Ohio driver is looking forward to one World of Outlaws weekend in particular—when the Series returns to Atomic Speedway April 22-23.

"I will definitely be there," Moran said. "I love Atomic; I'm glad the World of Outlaws are finally going back there, and we're racing for good money there."

The Moran family and money go together, as his dad Donnie is known as the "Million Dollar Man." One of the DIRTcar events he's looking forward to the most is on June 9 at Eldora Speedway for the Eldora Million.

Donnie Moran won the only other Eldora Million in 2002, and Devin hopes to keep the event in the family name.

"We both have big smiles on our faces because if I can find a way to get that done and keep it in the Moran name, it would be career-changing for myself, Tye Twarog [Car owner], and Wylie [Brother]," Moran said. "If I can get that done, it'd be the greatest thing I could ever do, and it'd be really special."

While there are six months until the Eldora Million, Moran and his crew are busy trying to get things ready for the season opener at Volusia. That meant his brother and crew chief Wylie stayed home while Devin raced in Cherokee Speedway's Blue Gray 100 as part of the Drydene Xtreme DIRTcar Series.

"Unfortunately, he didn't get to come down to Cherokee, but he was [in Ohio] getting stuff ready for Speedweeks and Sunshine Nationals in the middle of January," Moran said.

"It's a blessing in disguise; sometimes we bicker a little bit, but we love what we do getting to spend time together. We can communicate without really even communicating, so to have that type of relationship with my brother, not many people have that connection, so it definitely gives us an advantage."

Moran hopes to keep that family connection going in 2022, no matter what type of schedule the season brings. Even though he hasn't set a destination, he hopes the journey brings him more success.

If you can't make it to the event, watch live on DIRTVision – available either online or through the DIRTVision App.




NO PLACE LIKE HOME: Hedgecock Reels-In Bailes Late, Passes for Xtreme Series Win at I-75

Bailes retains points lead, Ferguson charges ninth-to-third

SWEETWATER, TN – Dec. 4, 2021 – Nearly three seconds separated leader Ross Bailes from Cory Hedgecock on Lap 9 of Saturday's 40-lap Drydene Xtreme DIRTcar Series Feature at I-75 Raceway. When the flagman gave the two-to-go signal, that gap was gone.

Hedgecock, the 29-year-old standout from nearby Loudon, TN, dropped back to third on the initial start but was able to get around polesitter Ben Watkins for second on Lap 9. At that point, Bailes was almost three seconds ahead, deep in lapped traffic.

But with two previous wins in five starts at the track this season, Hedgecock let his home-track experience drive him all the way to Bailes' rear bumper in under 30 laps. Using a lapped car as a pick, Hedgecock moved up to the middle groove, drove around both Bailes and the lapper to snag the lead out of Turn 4 and led the field back around to the checkers to score his first career Xtreme Series victory in front of a hometown crowd.

"We're literally 15 miles away," Hedgecock said. "You get off the exit, and I'm only five miles off it. So, it's awesome."

At the drop of the green, Bailes, the current Xtreme Series points leader from Clover, SC, got a great jump on the field and began to open up a sizeable advantage on the field. Which had Hedgecock concerned at first.

"He worried me there at the beginning of the race," Hedgecock said. "He spurred out there really, really far. I struggled with [Ben Watkins], but I got by him and it seemed like we'd start reeling him in, then I'd catch a lap car. I couldn't decide who was quicker."

Once he made the move past Watkins, it was game-on. Hedgecock began ripping around the favored inside line and matched Bailes' pace through traffic. Lap-by-lap, he shaved down the gap to the leader. When he finally reached Bailes' rear bumper, he was ready to make the move.

At the head of the field, Bailes had seen enough of the slower cars and was looking for a breath of clean air.

"I guess I really needed a caution," Bailes said. "Because I think if I could have stayed out front, I would have had a way better shot."

With six laps left, Hedgecock first tried the top-middle side in Turns 3-4 to get around Bailes but was unsuccessful.

'[Bailes] messed up with that lap car that one time, kinda got pinched-off there, and I got a run on the outside," Hedgecock said. "I tried it again in Turn 3, but I barreled-off in there way too hot and heavy, and just got in the fluff."

Bailes continue to hold the bottom lane, where he'd been all race long, as he worked past the slower car of Tim Vance with three-to-go. Hedgecock had reeled them back in when he decided to take one more shot at the leader and made the top side work as he drove on by for the lead.

"Going through lapped traffic, as I've always said – I'll live and die by it – I'd still rather be running second," Hedgecock said. "This particular time it paid off, and I'm happy to get it."

"That's just one of those cases where it's better to be second than in first when we got in lapped traffic like that," Bailes said.

At the end of the day, Bailes still grew his points lead in the Xtreme Series standings up to eight points over Carson Ferguson, who finished directly behind him after a charge from ninth. Though second place is the strong finish he needed, it still stung a bit to do so after leading 38 of 40 laps.

"It's good, but it's not good enough," Bailes said. "One position ain't gonna cut it. There's only seven races, so you might get to the final race and have a two or three-position lead. You gotta get every position you can."

Ferguson, in his third Super Late Model race, capped the podium after a great run from inside Row 5. Making most of his passes in the middle groove, the young hot-shoe turned heads once again in the Donald Bradsher-backed Longhorn Chassis #93F.

"We were able to steer around 'em in dirty air," Ferguson said. "Just run that middle groove."

The 21-year-old from Lincolnton, NC, now has three Xtreme Series finishes, all inside the top-four, seeding him second in the points standings.

"Everything fell our way, and the car was right where it needed to be," Ferguson said. "I caught lapped traffic at the perfect time. We just need to Qualify better, hopefully keep that same luck and we'll be up there."

UP NEXT

The Drydene Xtreme DIRTcar Series next breaks for the holidays before heading back to South Carolina for Saturday-Sunday visits to Lake View Motor Speedway and Cherokee Speedway on Jan 15-16. Buy a ticket or stream all the action to your personal device with a subscription to DIRTVision presented by Drydene.

ABBREVIATED RESULTS (click for full results)

Feature (40 Laps) 1. 23-Cory Hedgecock[2]; 2. 79-Ross Bailes[3]; 3. 93F-Carson Ferguson[9]; 4. 16-Ben Watkins[1]; 5. 109-Eli Beets[6]; 6. 83-Jensen Ford[5]; 7. 16S-Sam Seawright[8]; 8. 15-Christian Hanger[4]; 9. 101-Forest Trent[14]; 10. 44D-Dalton Cook[16]; 11. 97-Bobby Giffin[7]; 12. 18E-Ethan Wilson[11]; 13. 56-Michael Asberry[13]; 14. 421-Anthony Sanders[10]; 15. K7-Gary Dillon[18]; 16. 93-Cory Lawler[15]; 17. 6C-Clay Coghlan[12]; 18. 17V-Tim Vance[21]; 19. 86-Jeff Neubert[17]; 20. 03-David Yandle[19]; 21. 6-Jonathan Ingram[22]; 22. 156-Andy Standridge[20]

WHAT TO WATCH FOR: Regional Stars, Local Heroes Set for Xtreme Debut at I-75

Bailes, Ferguson, Hedgecock and more take aim at $5,000 top prize

SWEETWATER, TN – Nov. 30, 2021 – Round three of the 2021-22 Drydene Xtreme DIRTcar Series campaign takes to the Volunteer State this Saturday, Dec. 4, for its first-ever appearance at I-75 Raceway.

A $5,000 check is on the line as the Xtreme Series stars battle it out for 40 laps around the 3/8-mile oval. Pit gates open at 10am, grandstand gates at noon. Hot Laps are scheduled for a 1:30pm start time.

If you can't be at the track, stream every lap live with a FAST PASS subscription to DIRTVision presented by Drydene.

Here are the drivers to watch and the storylines to follow this weekend…

79 IS FINE – With reigning champion Chris Madden not in contention for a third consecutive title this winter, the door is wide open for a new head to don the Xtreme Series crown. Leading the way through the first two races is none other than the current points leader, Ross Bailes.

The Clover, SC-native holds a three-point advantage over second-place drivers Carson Ferguson and Ben Watkins coming into I-75. With one Series victory already this year, Bailes' best chance to win his second career regional Super Late Model championship is on the horizon.

Bailes has already done some homework on I-75, notching a fifth-place finish at the track in October. He'll take the Billy Hicks-owned #79 to Tennessee on Saturday, searching for his first Super Late Model win in the state since 2019.

WELCOME TO THE LEAGUE – Super Late Model racing's newest breakout has had himself quite a successful first few outings.

Piloting a Donald Bradsher-backed Longhorn Chassis, Carson Ferguson shined in his Super Late Model debut in the season opener at Lancaster with a fourth-place run from 15th on the starting grid. The next day, the 21-year-old from Lincolnton, NC, once again climbed to fourth and held it together through all 100 laps of the Blue Gray 100 at Cherokee Speedway, setting him second in the points standings.

After a $10,500 sweep in Georgia with his 604 Crate Late Model last weekend, Ferguson's ready to get back behind the wheel of a Super on Saturday, chasing his first win with 850+ horses under the hood.

HELLO, SWEETWATER – The first-ever visit to I-75 marks the seventh different track the Xtreme Series has visited since its inception in 2019. The most recent track debut happened at the half-mile Lancaster Motor Speedway two weekends ago, where Ross Bailes scored the win in the season opener.

I-75 has hosted Super Late Model racing five times in 2021 with several different regional series. Many of the same drivers who took part in those events are projected to compete again against the Xtreme stars on Saturday.

DEPTH CHART – A host of regional and local talent is projected to make up Saturday's roster, including perfect-attendance drivers Carder Miller, Cory Lawler, Gary Dillon, Daulton Wilson, Ethan Wilson, Tim Vance and David Yandle.

Ray Cook, Stacy Boles, Christian Hanger, Craig Greer, Steve Smith, Dakota Smith, David Payne, Eli Beets, David Crabtree and Colton Profitt have each made their presence known over the regular season and are expected to represent their locales for the final time at I-75 this season.

HOME GAME – When it comes to Super Late Models at I-75 in 2021, one man has consistently stood over the rest.

Corey Hedgecock, of Loudon, TN, has been nothing short of stellar at the venue this season with two wins and no finishes worse than fourth over five starts. His most recent triumph came last month in regional competition, where he led all 50 laps of the Tennessee Fall Nationals and bagged a grand total of $15,000 – the richest payday of his career.

The 29-year-old regional racer has one previous Xtreme Series start, which came on December 7, 2019, at Volunteer Speedway, where he finished ninth.






| | |
| --- | --- |
| dirtvison | World of outlaws |




| | |
| --- | --- |
| | summit modifieds hell tour |
\


| | |
| --- | --- |
| world of outlaws late model series | super dirtcar series |
2022 Schedule

Thursday-Saturday, Jan. 20-23-Volusia Speedway Park (Sunshine Nationals)

Wednesday-Saturday, Feb. 16-19-Volusia Speedway Park (DIRTcar Nationals)

Friday-Saturday, Mar. 11-12-The Rev ($20K to win on March 12)

Friday-Saturday, Mar. 25-26- Cherokee Speedway ($20K to win on March 26)

Friday-Saturday, Apr. 1-2- Farmer City Raceway (Illini 100) ($20K to win on Apr. 2)

Friday-Saturday, Apr. 22-23- Atomic Speedway ($15K to win on Apr. 23)

Thursday-Saturday, Apr. 28-30- Bristol Motor Speedway
Thursday-Saturday, May 5-7- Mississippi Thunder Speedway ($30K to win on May 7)
Thursday, May 19- Bloomsburg Fairgrounds Speedway
Friday, May 20- Thunder Mountain Speedway
Saturday, May 21- Port Royal Speedway
Friday- Saturday, May 27-28- Sharon Speedway ($20K to win on May 28)
Friday, June 3- Tri-City Speedway(IL)
Saturday, June 4- The Dirt Oval at Route 66 Raceway
Friday-Saturday, June 17-18- Orange County Fair Speedway ($20K to win on June 18)
Friday-Saturday, June 24-25- Federated Auto Parts Raceway at I-55($20K to win on June 25)
Sunday, June 26- Jacksonville Speedway
Friday-Saturday, July 8-9- Boone Speedway ($30K to win on July 9)
Tuesday, July 12- Gondik Law Speedway
Friday, July 15- River Cities Speedway
Saturday, July 16- I-94 Sure Step Speedway
Sunday, July 17- Red Cedar Speedway
Friday-Saturday, July 29-30- Fairbury Speedway(Prairie Dirt Classic)($50K to win on Aug. 30)
Thursday-Saturday, Aug. 4-6- Cedar Lake Speedway(USA Nationals)($50K to win on Aug. 6)
Friday, Aug. 19- Williams Grove Speedway
Saturday, Aug. 20- Sharon Speedway
Sunday, Aug. 21- Tri-City Raceway Park (PA)
Thursday-Saturday, Aug 25-27- Davenport Speedway(Quad Cities 150) ($30K to win on Aug. 27)
Friday, Sept. 2- Smoky Mountain Speedway
Saturday, Sept. 3- Lavonia Speedway
Friday-Saturday- Sept. 23-24 - Boyd's Speedway (GA) ($20K to win on Sept. 24)
Friday, Sept. 30- Cherokee Speedway
Saturday, Oct. 1- Senoia Raceway
Friday, Oct. 21- Humboldt Speedway
Saturday, Oct. 22- 81 Speedway
Sunday, Oct. 23- U.S. 36 Raceway
Wednesday-Saturday Nov. 2-5- The Dirt Track at Charlotte (World of Outlaws World Finals)
\


| | |
| --- | --- |
| dirt car I racing | dirt car racing |
DIRTcar eSports Tour Season 4 Schedule

Nov. 10 – Big Block Modifieds at Weedsport Speedway

Nov. 17 – UMP Modifieds at Fairbury Speedway

Nov. 24 – Pro Late Models at The Dirt Track at Charlotte

Dec. 8 – 360 Non-Wing Sprint Cars at Kokomo Speedway "Night Before the Fake 500"

Dec. 15 – 360 Sprint Cars at Lernerville Speedway

Dec. 22 – 305 Sprint Cars at Tulsa Expo Center (Chili Bowl)

Dec. 29 – 358 Modifieds at Cedar Lake Speedway

Jan. 5 – Pro Late Models at Limaland Motorsports Park

Jan. 12 – Midgets at Eldora Speedway

Jan. 19 – Big Block Modifieds at The Dirt Track at Charlotte

Chevy Performance Street Stock League Season 4 Schedule

Nov. 10 – Volusia Speedway Park

Nov. 17 – Lanier National Speedway

Nov. 24 – Limaland Motorsports Park

Dec. 8 – Bristol Motor Speedway

Dec. 15 – Kokomo Speedway

Dec. 22 – Knoxville Raceway

Dec. 29 – Eldora Speedway

Jan. 5 – Lernerville Speedway

Jan. 12 – Cedar Lake Speedway

Jan. 19 – The Dirt Track at Charlotte

2