---
Wednesday, April 23, 2014
---
To Maneuver to your favorite section click on the radio button of the series or department.
It is known throughout the drag racing world as one of the fastest, most pristine tracks in all of racing. And now, the International Hot Rod Association's best racers will travel to Palm Beach International Raceway™ (PBIR) for two thrilling days of action and entertainment at the IHRA Nitro Jam Palm Beach Nationals, May 2-3, 2014.
---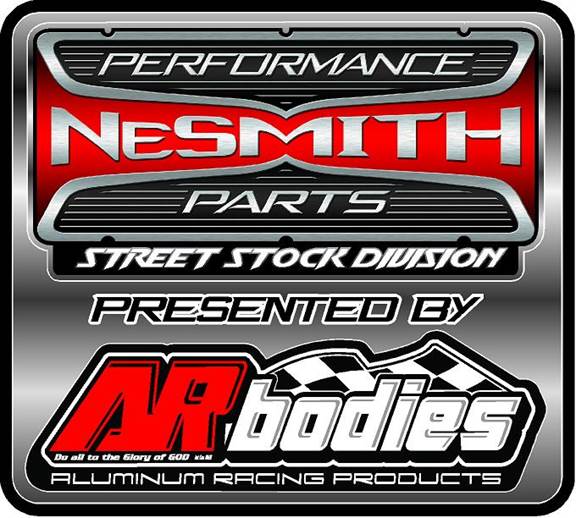 NeSMITH/AR BODIES STREET STOCK DIVISION WEEK 4 ROUND UP
For the fourth straight week, there is a new name on top of the NeSmith Performance Parts Street Stock Division Presented By AR Bodies point standings after Week 4 competition. Mike Lane of Pace, FL drove the Lane's Vinyl Siding Chevrolet to victory Saturday night at Southern Raceway in Milton, FL to take over the point lead.
---
CASEY JOHNSON TAKES THE NEXT STEP INTO THE ARCA MIDWEST TOUR
With Success at MIS, Rookie of the Year Candidate is Ready For the Joe Shear Classic

- Casey Johnson joins the ARCA Midwest Tour presented by Scag Power Equipment this year after several years of racing, stating, "I chose to run the ARCA Midwest Tour because I thought that it would be the next step for me and my team after having success in limited late model racing. The prizes to win the Rookie of the Year made it a very easy decision."
Over-Wait: When Will Johnson, Kenseth Quench Wins Thirst?

---

Scott Returns To Site Of Dominating Performance

---

Tight Points Battle Heading Into Kansas

---

ASCS Lone Star ready for Lubbock and Abilene

---

NEXT TWO MSCS APPEARANCES ARE ON THE SAME WEEKEND TRI-STATE & TERRE HAUTE BECKON DRIVERS AND FANS

---

NASCAR Names Two New Hires As Part Of Growth Segment Marketing Team

---

ARCA/CRA Super Series Ready to Battle at Anderson Speedway Saturday

Hagerstown and Roaring Knob up Next for Lucas Oil Late Model Dirt Series

---

SPRINTS AT GAS CITY FRIDAY, HAUBSTADT SATURDAY

---

FUNNY CAR'S CRUZ PEDREGON HOPES PAST SUCCESS LEADS TO 2014 TURNAROUND AT O'REILLY AUTO PARTS NHRA SPRINGNATIONALS AT ROYAL PURPLE RACEWAY

---

Southern All Stars Will Be Rockin' At Smoky Mt Speedway Saturday Night April 26th

---

MARK SMITH, "THE CAROLINA KID" ERIC RIGGINS & URC'S EIGHT TIME CHAMPION CURT MICHAEL TO BATTLE FRIDAY NIGHT AT BIG DIAMOND SPEEDWAY

---

UNOH All Stars set for Williams Grove & Port Royal – Central PA Showdown

---

CARS X-1R Pro Cup Series KOMA Unwind Liquid Relaxation 150

Memphis International Raceway-Millington, TN

---

NeSMITH CHEVROLET WEEKLY RACING SERIES WEEK 4 ROUND UP
POWRi national midgets bring championship fight to Macon Speedway
After a rainout earlier this month delayed its arrival to Macon Speedway, the POWRi Lucas Oil National Midget Series rolls onto the historic fifth-mile oval to bring some high class open-wheel racing to the legendary track Saturday
PA Sprint Series Returns to SSP for A.R.C.H. Night on Saturday

---

Caney Valley Speedway Opens 2014 Season Saturday Night!

---

"Texas Free Night" This Saturday night at Lawton Speedway!

---

Canyon Clash Saturday at CSP!

THE LUCKY 7 EVENT JUMP STARTS THE 25TH ANNIVERSARY SEASON OF THE NAPA AUTO PARTS THUNDER ON THE HILL RACING SERIES AT GRANDVIEW SPEEDWAY

---

Humboldt Speedway to Host Non-Wing Sprints This Friday Night!

---

2014 Season Kicks Off All Day Saturday at 81 Speedway!

---
ADDITIONAL NEWS & NOTES (RECEIVED AFTER PUBLICATION)
---
SERIES RACING & TESTING RESULTS
---
Sean McClelland Muscles to Victory at Springfield
Sean McClelland was determined to win, and it showed in a wheel-to-wheel battle in the closing laps with Dustin Morgan with the ASCS Sooner and Warrior Regions at the high-banked Springfield Raceway in Springfield, Mo.
---

MARK SMITH TAKES MACH 1 CHASSIS SPRINTER TO VICTORY LANE SATURDAY NIGHT AT SELINSGROVE SPEEDWAY TO OPEN URC'S 67TH SEASON
Seth Bergman tops ASCS Sooner at West Siloam
Seth Bergman picked up his second ASCS Regional victory of the season, this time at the West Siloam Speedway in West Siloam Springs, Okla., and for the second straight year topped the American Bank of Oklahoma ASCS Sooner Region's season opening event.
---
Blake Hahn captures the Heart O' Texas with Gulf South Triumph
WACO, Texas (April 18, 2014) - A packed house had hearts pounding on Saturday night as Blake Hahn captured his first ASCS triumph of the season, taking the Griffith Truck and Equipment Gulf South Regional victory at the Heart O' Texas Speedway in Waco, Texas.

---
LOCAL TRACK RACING & TESTING RESULTS
---
Shane Cottle wins SPRINT CAR feature at
Gas City i69 speedway
---
ADDITIONAL RACING
& TESTING RESULTS
(RECEIVED AFTER PUBLICATION)
---
Click On The Department For Further Reading updated the 1st of every month
Joe Leonard former AMA and USAC National Champion heads our annual HALL OF FAME inductions
---
Kyle Busch is our Unanimous decision for Our Driver of the Year, other Annual Awards also announced
Daytona International Speedway to be New Home of the Motorsports Hall of Fame of America


Two of the greatest names in racing soon will share the same address. The Motorsports Hall of Fame of America, motor racing's Cooperstown, announced today that it will move its operations and collection of historic racing machines and memorabilia from the Detroit area to the "World Center of Racing," Daytona International Speedway by January 2016.
A special message from 3-time Indy winner Bobby Unser, Class of 1994


Dear friends,

Imagine baseball without Cooperstown. The NFL without Canton. That's what the Motorsports Hall of Fame of America means to racers and racing fans all across America. It's the one place where achievements in all forms of motorsports are honored and kept alive for every generation. And that's why it's so important for those of us who love this crazy sport of ours to support it. (READ MORE)